We all love nature, don't we? Nature is breathtaking, peaceful, and calming. Wouldn't it be nice, though, if we could interact with other forms of nature? We want to feel more in touch with the earth; that is why DIY Projects are a great way to grow our skillset and provide a creative outlet.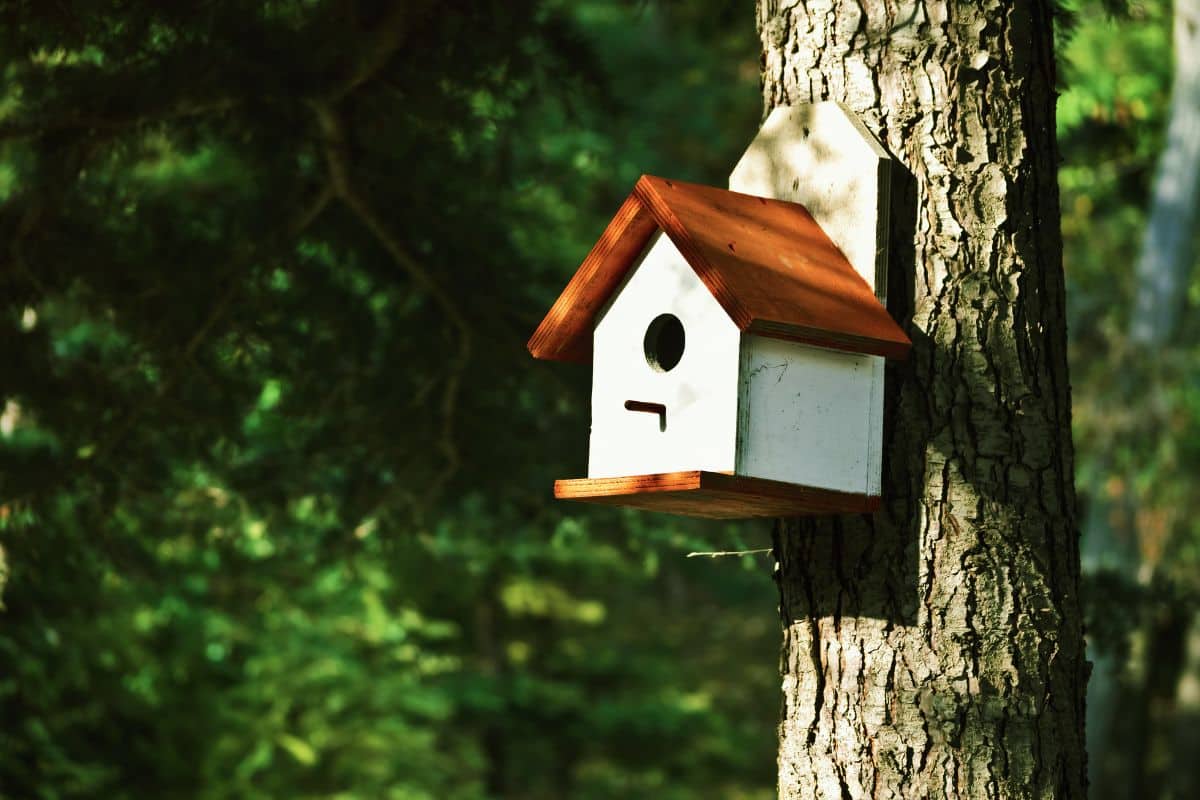 On that note, have you ever thought about the finches that drop by your home every morning? Where do they live? How do they survive different weather conditions?
If you have ever thought about them, you will want to build them a finch house.
Finches love building their nests inside birdhouses. As such, building them one would not only favor them but will attract more of these birds into your yard.
The project can be a simple do-it-yourself project for anyone with basic carpentry skills; you only need simple materials and tools.
This article is for you if you are interested in building a homemade finch house. We have compiled the 11 best DIY Finch House Plans. These are some of the most popular plans many homeowners use and are great to have in your backyard.
How to Structure a Finch House
Before delving into the different plans available, it is essential to know some basic information when building a DIY Finch house.
You must know that finches need a house measuring five inches wide and four inches high. Incorporate an effective drill to create holes where the perches are in addition to the main entrance.
Use laths when constructing these houses, not forgetting screws to enable fixing the houses on fences and walls. Doing this will prevent predators from destroying the birdhouses.
Ensure that the birdhouse you construct lacks sharp edges since they can cause injuries to the birds.
For simplicity in construction, choose simple colors like plain white or light shades of color to attract the finches. Finches are not fond of bright colors since they are timid birds, and they will be scared away when they see bright colors.
Remember to incorporate some pine shavings in the birdhouse to provide extra comfort to the birds.
11 Best DIY Finch House Plans
The following DIY Finch house plans will give you a better understanding of how to build a finch house. These plans are super easy to follow and simple to assemble. By following these plans, you can construct a beautiful finch house that your finches will be comfortable living in.
1. Log Cabin Birdhouse Plan
The log cabin birdhouse plan is simple and easy to follow; you may use it if you have basic carpentry skills. This plan will enable you to construct a birdhouse with a platform that can be accessed through a hole and has perches for your birds to rest on. The perches have laths so that the finches will not slip off. This simple plan does not require you to use obscure tools to assemble it.
2. Wren Birdhouse Plan
The Wren Birdhouse is a creative and attractive birdhouse with a unique shape. It comes with a unique design for the roof and can be constructed using simple tools such as nails, saws, and a hammer. It has no sharp edges and enables you to maintain it easily. You can also use other colors to match the color scheme of your garden.
3. Wooden Bird Box Plan
As the name suggests, this wooden bird box is easy to construct. It only requires basic carpentry tools and some planks of wood. All the instructions are clearly laid out as well. With this birdhouse, you can create a small, cozy room for your finches to live in. The house is spacious and can come in different shapes, depending on your preferences.
4. Birdhouse Buzz Finch Bird House Plan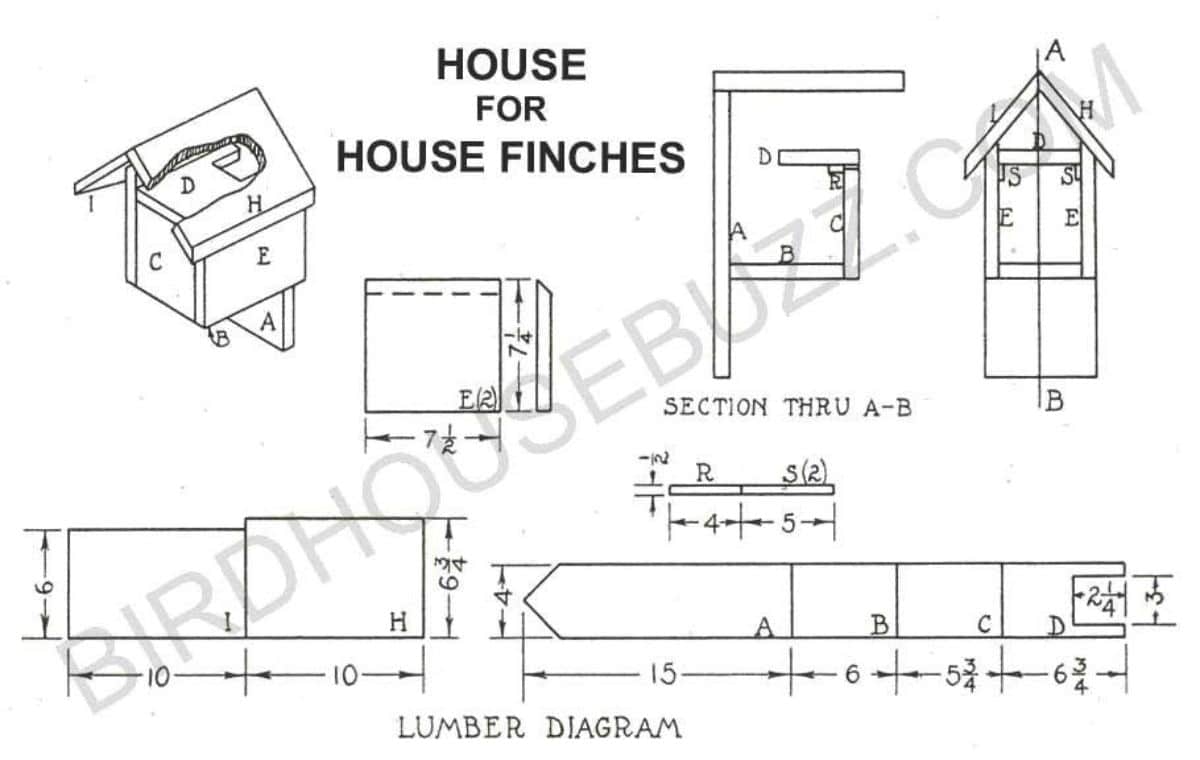 This finch birdhouse is one of the best DIY Finch house plans. It is easy to build and does not require advanced carpentry skills. The design is attractive and unique, which makes it a good choice for the birdhouse for finches.
5. Finch Bird House Plans (Free Modern Home Design)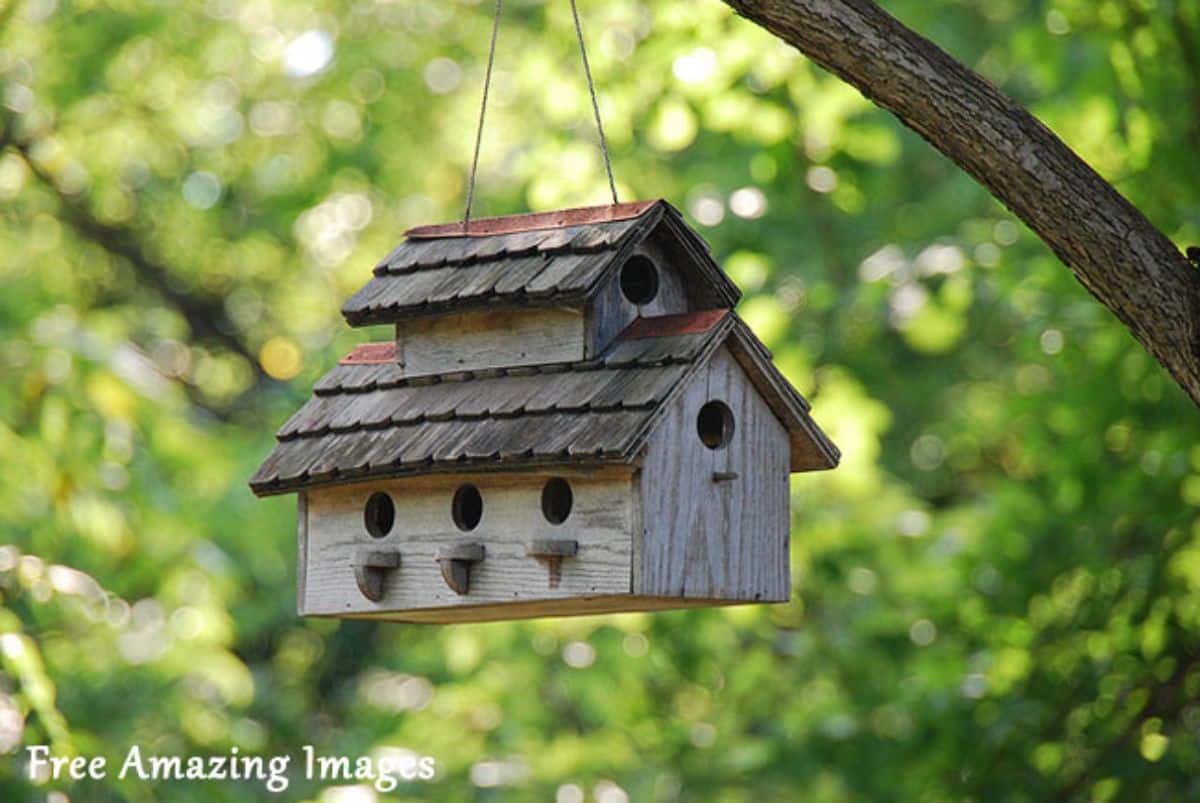 Anyone with basic carpentry skills to build a birdhouse can construct the finch bird house plans (free modern home design). This plan does not require specialized tools and will give you an easy and satisfying experience. The finches will love the small and cozy room you build.
6. The Finch House Plan
This simple but elegant finch birdhouse plan brings an attractive design to your garden. It is easy to construct and has the added advantage of looking beautiful. Everyone can appreciate this beautiful birdhouse since it is simple, adorable, and low-cost.
7. Traditional/Simple Birdhouse Plan
The simple birdhouse is a creative design that has an attractive shape. It is easy to build and simple to maintain. The building of this birdhouse will allow you to create an attractive space for your finches that they will be proud of.
8. Chickadee Nuthatch Birdhouse Plan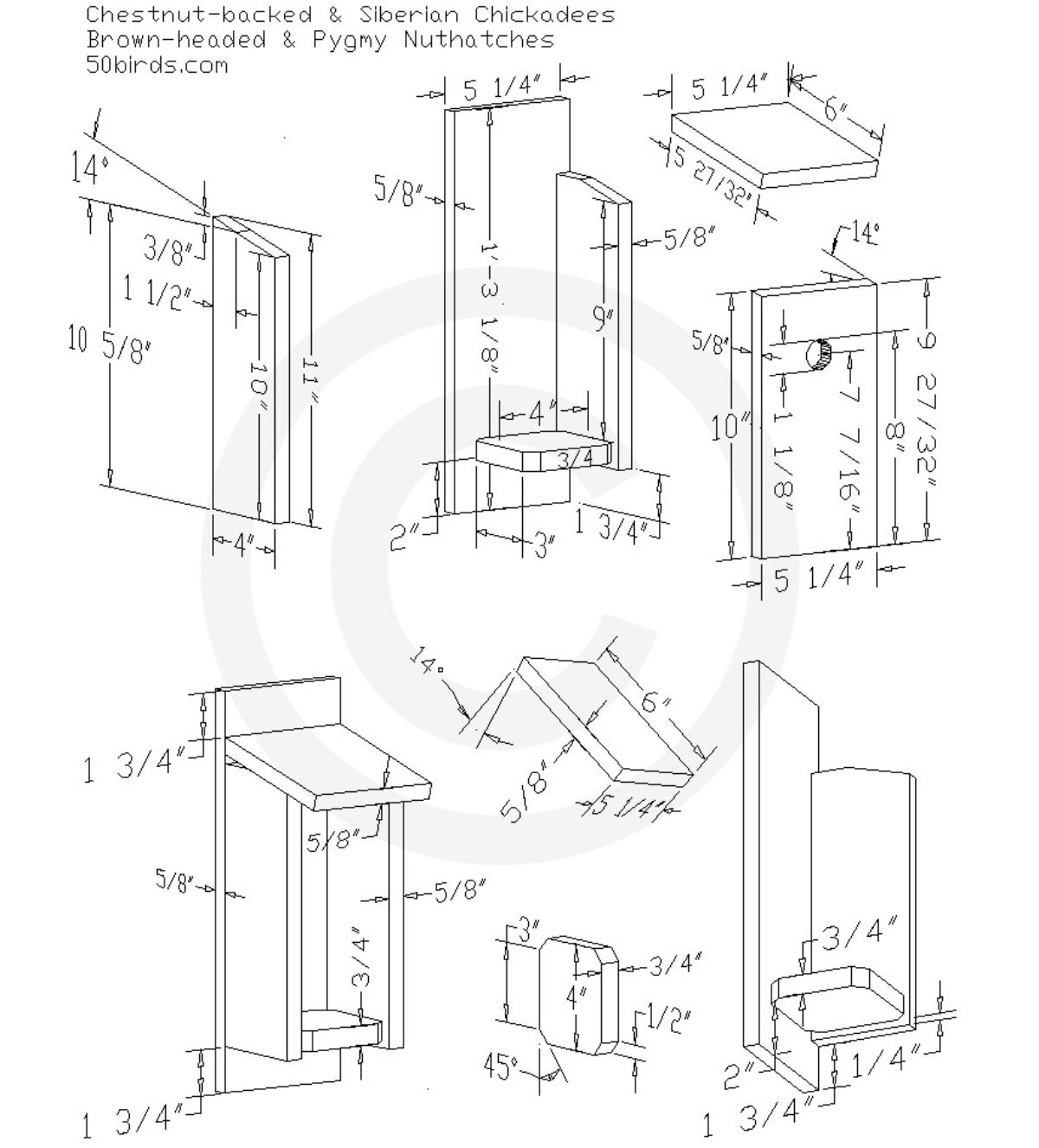 The Chickadee Nuthatch birdhouse is a charming design that has a unique roof. You can build this attractive birdhouse using simple tools. This plan is easy to follow, so you can enjoy assembling the birdhouse while growing your carpentry skills.
9. Gazebo Birdhouse Plan
The Gazebo Birdhouse is a traditional design with a unique and charming appeal. You can build it using simple tools, which makes it easy to maintain. This attractive birdhouse will enhance the beauty of your garden, giving your finches a beautiful place to live in.
10. Gourd Birdhouse Plan
The Gourd Birdhouse plan is a simple but elegant design that incorporates the use of gourds to build the birdhouse. This plan is easy to follow and requires no special tools. Using gourds will add more creativity making your finches appreciate the birdhouse you build for them.
11. One-Board DIY Birdhouse
This simple and unique one-board DIY birdhouse provides an attractive design. It is easy to construct and does not require advanced carpentry skills. The use of wood enables you to maintain the birdhouse easily. The finches will be happy in the beautiful house you build for them.
Wrapping Up
Keeping the finches in your garden is vital since they add aesthetic value to the garden. The birdhouse plans above will enable you to acquire your own finch house without hassle. Remember, though, that you should make the finch house for the birds in your garden so they will be comfortable living in it.